Events
To Arrange a Speaking Engagement
Contact The Lavin Agency
T: 1-800-265-4870
[email protected]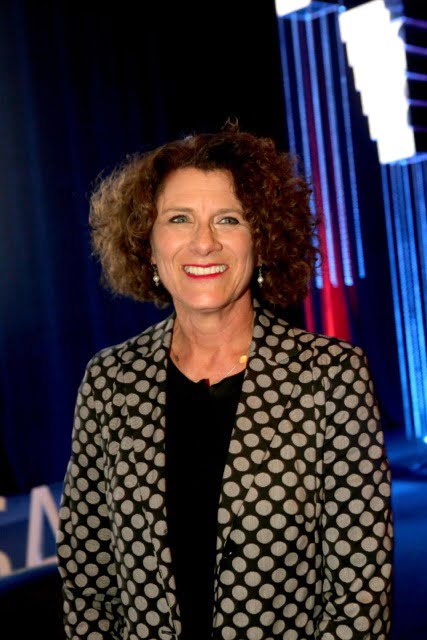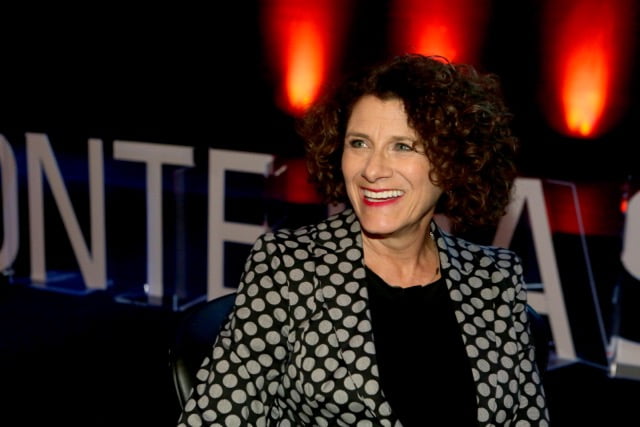 Photo credit: Fronteiras do Pensamento
2014 Speaking Engagements
Dec 13th,2014 Holden Memorial Address
International Society of Intelligence Research,
Graz, Austria
November 22nd,2014 The Miami Book Fair
November 18th,2014 New York State Writers' Institute Lecture
SUNY University at Albany Science Library – 8 pm
November 4th,2014 Harvard Barnes and Noble Coop: Joint Event with Steven Pinker
October 25th,2014 Susan Pinker at Ottawa International Writers Festival.
Ottawa ON
October 22nd,2014 Susan Pinker at Conference at Pointe-Claire Public Library.
Montreal
October 19th,2014 Susan Pinker at Paragraph Bookstore Books and Breakfast Series.
Montreal
---
2013 Speaking Engagements
April 28, 2013 Autism: Treatment, Hope and Bad Animals Blue Metropolis
Montreal, QC
April 27, 2013 Healing Words: Writing Mental Health Blue Metropolis
Montreal, QC
---
2011-2012 Speaking Engagements
November 2, 2011 Is the Boy Crisis a Myth? American Enterprise Institute: Working Group on Boys
Washington, DCMarch 28, 2012 Keynote on International Women's Day Presidential Speaker Series,
Delta College, Michigan
---
2010 Speaking Engagements
November 26, 2010 Keynote: Bold Ideas for Academic Leaders Speakers Series
Humber College
November 5-6, 2010 Keynote: The Differences Between the Sexes: From Biology to Behavior European Molecular Biology Organization (EMBO)
Heidelberg, Germany

October 28, 2010 Keynote: Gender, Happiness and the Crisis in the Global Economy dbb Forum,
Berlin, Germany Conference organized by Budeszentrale fur politische Bildung (Federal Agency for Civic Education) in cooperation with the Hessen State Agency for Civic Education. Budenscentrale: https://www.bpb.de
August 13, 2010 William James Book Award Address, Annual Convention of the American Psychological Association.
May 17, 2010 Keynote: The Sexual Paradox: High Ability, Creativity and Giftedness Wallace Research Symposium on Talent Development Belin Blank Center for Gifted Education,
The University of Iowa, Iowa City
---
2009 Speaking Engagements
December 3-4, 2009 Conference/Workshops (all given in English) Beratergruppe Neuwaldegg GmbH (www.neuwaldegg.com)
Schönbrunn Palace, Vienna, Austria

November 3, 2009 Keynote , Professional Development Day
Vanier College

October 24th, 2009 Ottawa Writers Festival: Reading and Discussion
Ottawa, Canada
October 29, 2009 Guest Lecture: Evolution and Gender (Biology 436, Evolution and Society) McGill University, McIntyre Medical Building 1027, 2:30 pm
October 17th, 2009 The Sexual Paradox McGill University Homecoming Weekend Books and Brunch, Omni Hotel, Montreal
June 17, 2009 Talk on The Sexual Paradox Westmount Public Library, 7 pm
May 6, 2009 The Michael Lauter Memorial Lecture Jewish Public Library, 7:30 p.m.
5151 Côte Ste-Catherine

---
2008 Speaking Engagements
October 16-18, 2008 Women's Forum for the Economy and Society,
Deauville, France
October 15 Frankfurt Book Fair "Der Geschlechterparadox" DVA stand, Hall 3.0 E106
August 18, 2008
Edinburgh International Book Festival,
Edinburgh UK
June 18, 19, 20, 2008
Idea City,
Toronto Canada
June 11, 2008 "Gifted Women and the Real Gender Gap." University of Toronto Women and Leadership Speaker Series, 5:00 to 7:15. Fleck Atrium, Rotman School of Management, University of Toronto,
Toronto Canada
May 9, 2008 The Ottawa Hospital Nurses' Association,
Ottawa Canada
May 1, 2008 Blue Metropolis Literary Festival, 8h30 pm Delta Centre-Ville Hotel, 777 University Street,
Montreal Canada
April 23, 2008 Public lecture and panel discussion,
Amsterdam Holland
March 27, 2008 A Brief Talk about The Sexual Paradox, Paragraphe Books, 2220 McGill College Ave,
Montreal Canada
March 18, 2008 Discussion with Helena Cronin, co-director of the London School of Economics Centre for Philosophy of Natural and Social Science, 6-8 pm, at Canada House, Trafalgar Square,
London England
March 16, 2008
Globe and Mail/Ben McNally Books and Brunch, King Edward Hotel,
Toronto Canada
March 6, 2008 Lunch and Learn Speaker, Human Resources and Social Development Canada, Government of Canada,
Ottawa Canada
March 5, 2008 "Celebrate Women" Annual Lecture, Laurentian University, Fraser Auditorium,
Sudbury Canada
February 28, 2008 Book Launch, Nicholas Hoare Books,
Montreal Canada
February 18, 2008 Ontario Psychological Association Annual Convention, Lunchtime Address, Eaton Centre Marriott Hotel,
Toronto Canada
January 19, 2008 Women's Health Matters Forum, Women's College Hospital Toronto Convention Centre, South Building,
Toronto Canada
2014 Speaking Engagements
Dec 13th,2014 Holden Memorial Address
International Society of Intelligence Research,
Graz, Austria
November 22nd,2014 The Miami Book Fair
November 18th,2014 New York State Writers' Institute Lecture
SUNY University at Albany Science Library – 8 pm
November 4th,2014 Harvard Barnes and Noble Coop: Joint Event with Steven Pinker
October 25th,2014 Susan Pinker at Ottawa International Writers Festival.
Ottawa ON
October 22nd,2014 Susan Pinker at Conference at Pointe-Claire Public Library.
Montreal
October 19th,2014 Susan Pinker at Paragraph Bookstore Books and Breakfast Series.
Montreal
---
2013 Speaking Engagements
April 28, 2013 Autism: Treatment, Hope and Bad Animals Blue Metropolis
Montreal, QC
April 27, 2013 Healing Words: Writing Mental Health Blue Metropolis
Montreal, QC
---
2011-2012 Speaking Engagements
November 2, 2011 Is the Boy Crisis a Myth? American Enterprise Institute: Working Group on Boys
Washington, DCMarch 28, 2012 Keynote on International Women's Day Presidential Speaker Series,
Delta College, Michigan
---
2010 Speaking Engagements
November 26, 2010 Keynote: Bold Ideas for Academic Leaders Speakers Series
Humber College
November 5-6, 2010 Keynote: The Differences Between the Sexes: From Biology to Behavior European Molecular Biology Organization (EMBO)
Heidelberg, Germany

October 28, 2010 Keynote: Gender, Happiness and the Crisis in the Global Economy dbb Forum,
Berlin, Germany Conference organized by Budeszentrale fur politische Bildung (Federal Agency for Civic Education) in cooperation with the Hessen State Agency for Civic Education. Budenscentrale: https://www.bpb.de
August 13, 2010 William James Book Award Address, Annual Convention of the American Psychological Association.
May 17, 2010 Keynote: The Sexual Paradox: High Ability, Creativity and Giftedness Wallace Research Symposium on Talent Development Belin Blank Center for Gifted Education,
The University of Iowa, Iowa City
---
2009 Speaking Engagements
December 3-4, 2009 Conference/Workshops (all given in English) Beratergruppe Neuwaldegg GmbH (www.neuwaldegg.com)
Schönbrunn Palace, Vienna, Austria

November 3, 2009 Keynote , Professional Development Day
Vanier College

October 24th, 2009 Ottawa Writers Festival: Reading and Discussion
Ottawa, Canada
October 29, 2009 Guest Lecture: Evolution and Gender (Biology 436, Evolution and Society) McGill University, McIntyre Medical Building 1027, 2:30 pm
October 17th, 2009 The Sexual Paradox McGill University Homecoming Weekend Books and Brunch, Omni Hotel, Montreal
June 17, 2009 Talk on The Sexual Paradox Westmount Public Library, 7 pm
May 6, 2009 The Michael Lauter Memorial Lecture Jewish Public Library, 7:30 p.m.
5151 Côte Ste-Catherine

---
2008 Speaking Engagements
October 16-18, 2008 Women's Forum for the Economy and Society,
Deauville, France
October 15 Frankfurt Book Fair "Der Geschlechterparadox" DVA stand, Hall 3.0 E106
August 18, 2008
Edinburgh International Book Festival,
Edinburgh UK
June 18, 19, 20, 2008
Idea City,
Toronto Canada
June 11, 2008 "Gifted Women and the Real Gender Gap." University of Toronto Women and Leadership Speaker Series, 5:00 to 7:15. Fleck Atrium, Rotman School of Management, University of Toronto,
Toronto Canada
May 9, 2008 The Ottawa Hospital Nurses' Association,
Ottawa Canada
May 1, 2008 Blue Metropolis Literary Festival, 8h30 pm Delta Centre-Ville Hotel, 777 University Street,
Montreal Canada
April 23, 2008 Public lecture and panel discussion,
Amsterdam Holland
March 27, 2008 A Brief Talk about The Sexual Paradox, Paragraphe Books, 2220 McGill College Ave,
Montreal Canada
March 18, 2008 Discussion with Helena Cronin, co-director of the London School of Economics Centre for Philosophy of Natural and Social Science, 6-8 pm, at Canada House, Trafalgar Square,
London England
March 16, 2008
Globe and Mail/Ben McNally Books and Brunch, King Edward Hotel,
Toronto Canada
March 6, 2008 Lunch and Learn Speaker, Human Resources and Social Development Canada, Government of Canada,
Ottawa Canada
March 5, 2008 "Celebrate Women" Annual Lecture, Laurentian University, Fraser Auditorium,
Sudbury Canada
February 28, 2008 Book Launch, Nicholas Hoare Books,
Montreal Canada
February 18, 2008 Ontario Psychological Association Annual Convention, Lunchtime Address, Eaton Centre Marriott Hotel,
Toronto Canada
January 19, 2008 Women's Health Matters Forum, Women's College Hospital Toronto Convention Centre, South Building,
Toronto Canada